EZ SMILE SCANNING LOCATIONS
Our Clients love to smile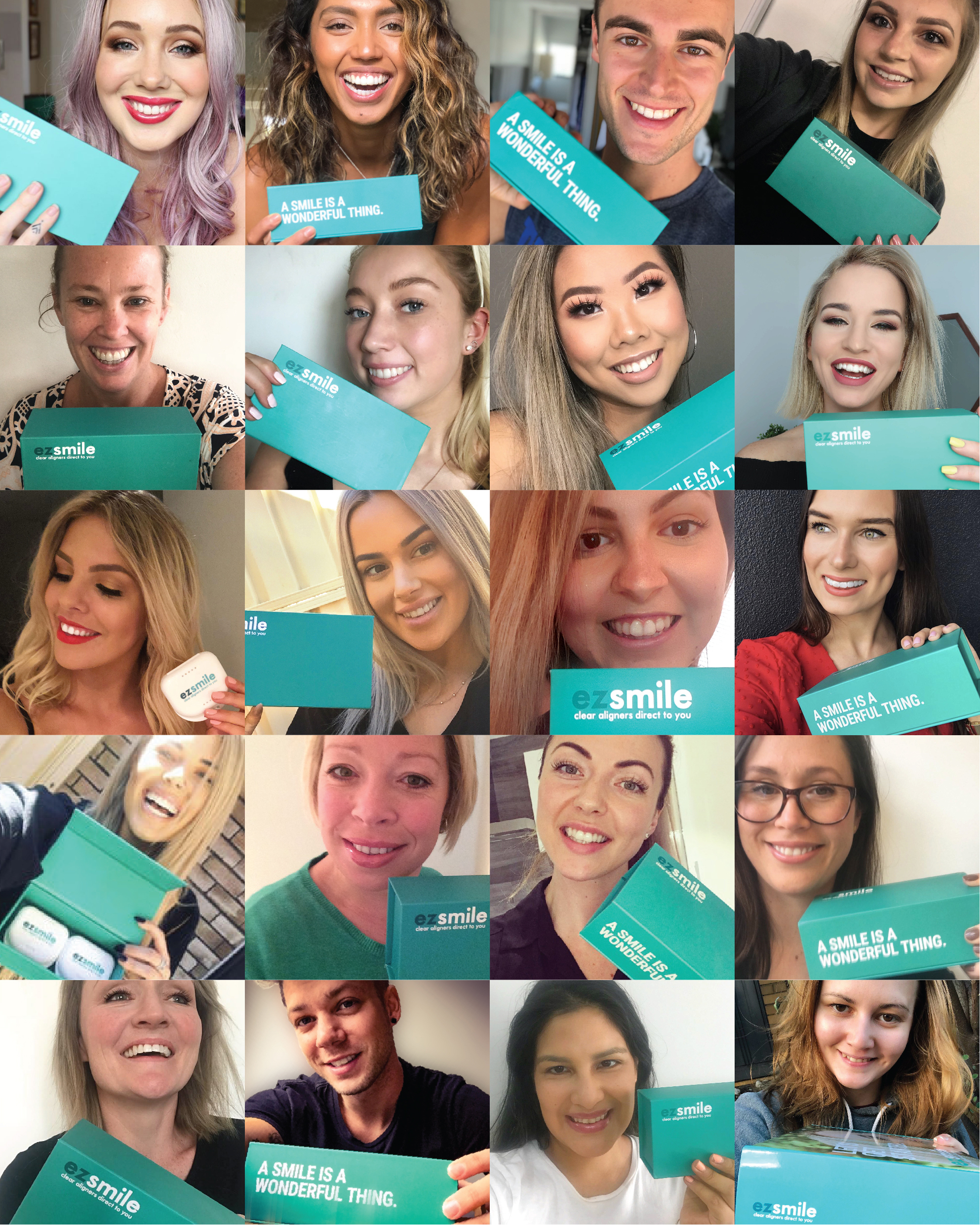 Testimonials
Chloe -

I am so happy I went with EZ SMILE, my teeth have moved extremely fast and pain free. My experience has been incredibly easy, I don't even notice I have them in anymore.

Amelia -

I love EZ SMILE! The whole process was amazing! People notice the difference but never noticed my aligners until I showed them. It's great and I feel confident while straightening my teeth!

Tracy -

Every time I change my retainers, I love seeing how much difference it had made. It's given me great confidence, a perfect smile makes a huge difference.

Cate -

I have finished my program of aligners and I can't say enough positive things about the product, the staff, their support, the ease of use and no orthodontist visits. Such an efficient way to get the teeth I have always wanted. I'm 100% happy!

Talor -

I waited until my program was finished before I reviewed this product as I wanted to be very honest about my experience with EZ smile. I had one tooth that bothered me a lot and I NEVER smiled with my teeth. I have to say this has been the best money I've ever spent. I'm so much more confident with my smile. Cherie is amazing to deal with, answering any questions.

Jade -

I'm just beyond happy that I could get these results without having to pay $8,000. I know there are so many people out there who'd love to have perfectly straight, gorgeous teeth, but can't afford the prices.
*Some of the results and people shown have received discounts on their treatment.